SI-GUNG PAUL BRENNAN - THE AUSTRALIAN REPRESENTATIVE
Australian representation for Chow's Family Kung-Fu was presented to Paul Brennan by Grandmaster Ip Shui in November 1996. Whilst living and training in Hong Kong for many years he also practised the art of Dit Dar (Hit Medicine). This enables him to heal students who are injured whilst practising their Kung-Fu. Si Gung Paul Brennan is a world renowned Tong Long exponent and Traditionalist and prides himself on staying true to the old ways of teaching, no matter how difficult that may be. His Kung Fu power, speed, conditioning and technique is unmatched and his healing ability in the Tit Dar treatment always provides great results and fast healing. We have been fortunate enough to find this Master and even more fortunate that he has taught us in image of himself. The training has been unbearable at times, but the end result is amazing. Si Gung Paul Brennan is a true representation on what a master should be, and to follow him and his students is a very fortunate thing..... if you can manage it.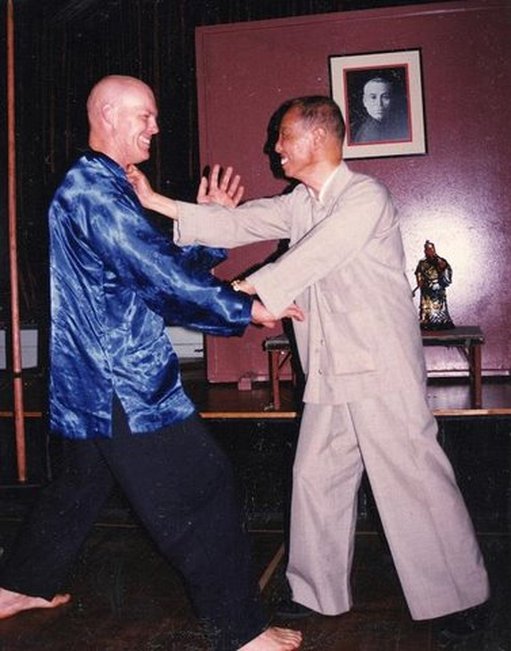 From time to time Si Gung Paul will visit the Gold Coast School to oversee the progress of the students with their learning and practise. Si Gung Paul will also conduct all gradings for students when they have successfully completed the required training within each particular level. The correct training and correct knowledge of this system is very important to success in this system, Si Gung requires all students to follow the teachings and be very specific and exact with your training. Remember that once you have been taught something, that is yours to own and to absorb, train and perfect. Done correctly the benefits of this system of kung fu are amazing. Listen carefully to your teachers and try to understand the essence of their teachings.. My Sifu Paul Brennan continues to train and be trained by his master Ng Si Kay the son in law of Ip Shui. He is training the highest levels of this system only reserved for a select few over the last 70 years, as a closed door student.

My Personal Testimonial -
"I must give gratitude to my Si-Fu (Master) Paul Brennan, he has guided, trained and mentored me in the original Chow family Mantis system for many years. I have come to love this system of Kung Fu for it's depth, it's generation of power, the strength of body it has created and the mental and spiritual power this system has taught me.
Si Gung Paul Brennan has been an inspiration to me over these many years and truly believes in teaching by example. His Kung Fu is extra-ordinary and his philosophies are very grounding and inspirational. It has been a pleasure and exhilirating experience being taught by a true Master of Kung Fu." Si Fu Steven Parrella
TUNG KONG CHOW GAR TONG LONG PAI AUSTRALIA

(East River Chow Family Praying Mantis Fist Australia)