THE TRAINING - HARD BUT REWARDING
The Traditional Chow Gar Kung Fu system usually takes up to 4 years (6th level) to achieve a good understanding, power and ability. This should be your first goal when you start training at Gold Coast Chow Gar Kung Fu. Dedication and regular training is part of the commitment to yourself when you first begin if you would like to achieve results.

Our high level is 10th level and may take up to 8 years to achieve, but your learning does not stop there. You may want to continue training for many more years at our school, rest assured the depth and knowledge of this Kung Fu system both here and in Hong Kong is so vast that you could learn and train for a lifetime. Gold Coast Chow Gar Kung Fu welcomes all new students and also students that have had previous training. We do not believe in the politics of Martial Arts and wish to teach and train with good hearted people with a willingness to learn and improve themselves.
Level 1 & 2 (1 year)
What you can learn when taking beginners Chow Gar Kung Fu classes
For the first 12 months you will be trained in the foundation of this style. The foundation is the building blocks required to develop this Kung Fu correctly into advanced levels. Without this correct training your Kung Fu will suffer and not be effective into the future. You will train in the following areas for the first year:-

1. Stancework, footwork and basic kicking techniques
2. Basic hand techniques - striking, defending and grappling movements
3. Various Strength and power training exercises with and without partners
4. Various arms and legs conditioning exercises mainly with partners
5. 2 x Praying Mantis forms to further develop foundation
6. Usage of techniques on partners and some light sparring
7. Specific to Chow Gar Tong Long Pai, Shaolin training exercises to develop your skills and ability
_______________________________________________________________________________________________
Level 3 to 5 (2 years)
What you can learn when you reach Intermediate level of Chow gar Kung Fu
Now that you have built a solid foundation with your Kung fu, we can concentrate more on the self defence and fighting characteristics of this system. Over these 3 levels you will train and learn techniques, forms and specific two man training drills to develop and enhance your fighting abilities. This training is much harder and more difficult than previous and requires good mental discipline and much more physical exertion.

1. Advanced footwork and kicking techniques
2. Fighting combinations, techniques and exercises
3. Advanced two man training exercises to develop power
4. Advanced leg, arm and body conditioning
5. 3 x Praying mantis fighting forms
6. You will begin learning, training and understanding weapons
7. Heavy sparring - working on the full range of physical weapons
8. Special Shaolin breathing and Qi gong exercises
_______________________________________________________________________________________________
Level 6 to 10 (3 to 4 years)
Advanced Chow Gar Kung Fu on the Gold Coast
If you can endure your training till this point and have a good heart, you will then begin your journey developing and learning the advanced Chow Gar Tong Long system. This will include high level Air (Chi GUNG) training, Dim mak (Pressure point) applications, Shock power (explosive striking), advanced weapon training, heavy sparring, plus many other advanced techniques, forms and Jongs (two man training techniques).
________________________________________________________________________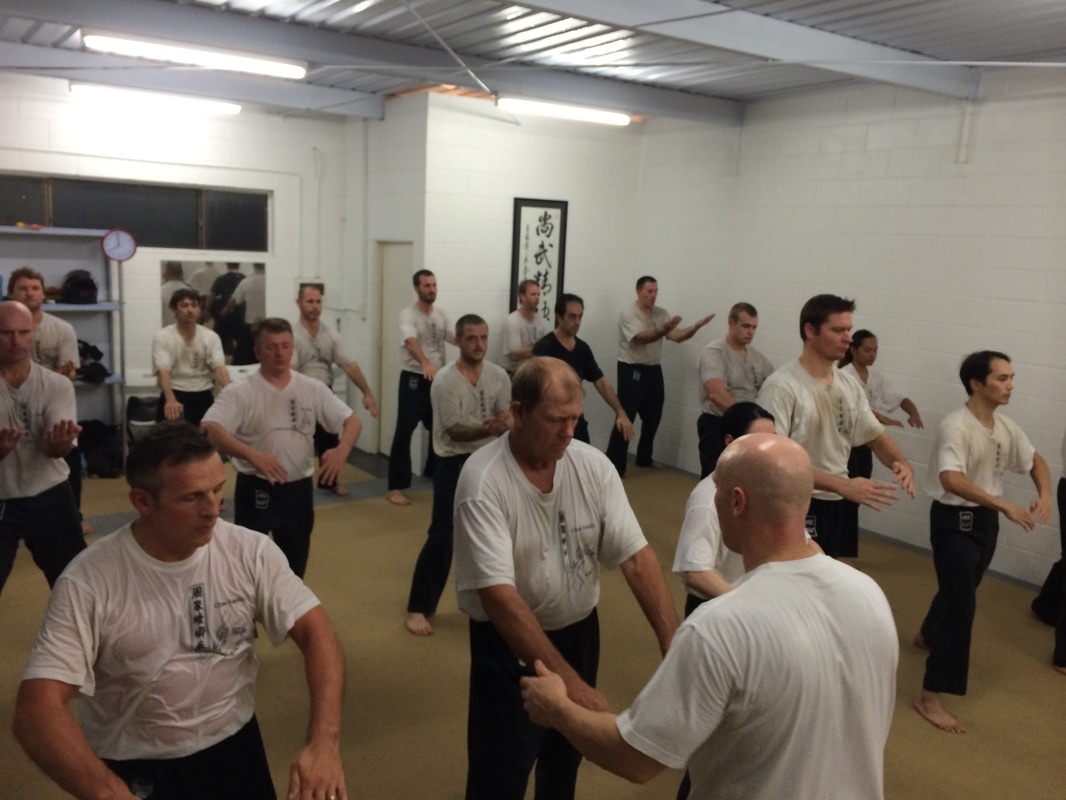 TUNG KONG CHOW GAR TONG LONG PAI AUSTRALIA

(East River Chow Family Praying Mantis Fist Australia)