SI-FU STEVEN PARRELLA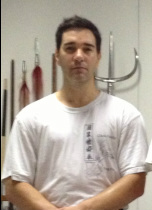 I have been training and teaching in various forms of Tong Long Kung Fu for 33 years. It has been a hard but very rewarding martial path that I have travelled and I am very happy to have the opportunity to pass on my knowledge and understanding of this very effective and practical self defence system to students of the Gold Coast.

At 13 years of age in November of 1985 I was introduced to and began my training in an offshoot of Chow Gar Tong Long Kung Fu in Brisbane. I trained very hard almost everyday and night for many years. It was always an obsession of mine to study, train and understand the "Real" Chow Gar Tong Long Kung Fu system from Hong Kong, and master the original style of Tong Long.

In 1996 I was lucky enough to be introduced to Si Fu Paul Brennan. He had just arrived back from Hong Kong after many years of training with The Grandmaster of this system Ip Shui and his son Ip Chee Kung. I had been told he had started to take in some students, and that his Kung fu was amazing and nothing we had previously seen before. From the first meeting with Si Fu Paul, I knew that finally I had found someone that could teach me the authentic Kung Fu. Once I had started training it was plain to see the amount of knowledge Si Fu Paul had obtained about the system of Tong Long, and the extra ordinary power, strength, speed, ability and conditioning he had obtained by being trained correctly. He still amazes me to this day with his abilities and power and I am forever grateful to him for being true to the system of Chow Gar Tong Long Kung Fu and passing it on to me the way he was taught.

My SiFu Paul Brennan is now being taught the highest levels of the Chow gar system only taught to a select few people, ever! His Master Ng Si Kay has honoured him by making him the only white closed door student to be accepted, and opening him up to the highest teachings of this system. I am also being taught by my Si Ba Gung Ng Si Kay from time to time and am most grateful for his teachings. (As pictured below the Grandmaster Ng Si Kay presenting me with the traditional Martial Flag honouring me as Sifu of Tung Kung Chow Gar Tong Long Pai.)

This is a tough, rough, powerful system of Kung fu, and is not for the faint hearted, but the results you will achieve in your mind, body and abilities will be incredible. As they say "Nothing good comes easy, and nothing easy can be good". This especially applies to Martial Arts training and definitely this system of Kung Fu.



---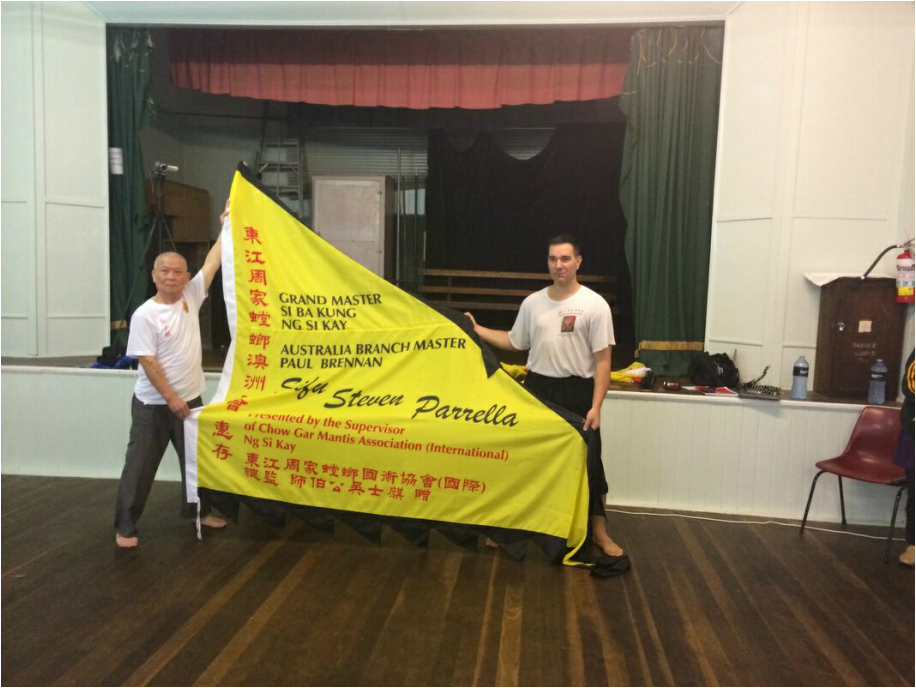 TUNG KONG CHOW GAR TONG LONG PAI AUSTRALIA

(East River Chow Family Praying Mantis Fist Australia)